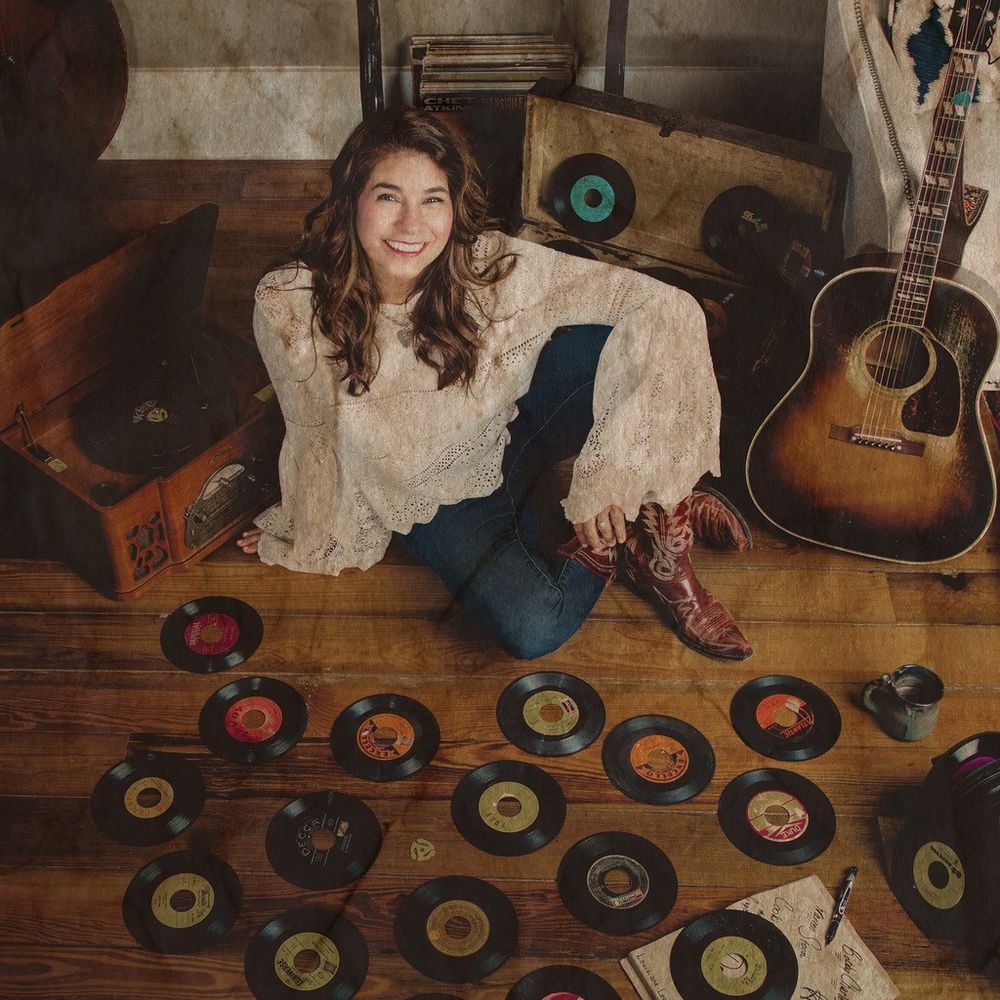 YVETTE LANDRY grew up in Breaux Bridge, Louisiana, not far from the levees of the Atchafalaya Basin, North America's largest swampland. It was in and around that swamp where she learned an appreciation for the music, dance, stories and language of her Cajun culture. After earning a master's degree in education and developing a successful teaching career, she began telling stories through song. Playing a variety of instruments in several Cajun bands, Landry also fronts her own band, The Yvette Landry Band. Her debut award-winning album titled "Should Have Known" was released in 2010. (The album was named Offbeat Magazine's "Best Country/Folk Album" and Landry "Best Country/Folk Artist"). 
Over the past several years, Landry has traveled the world and played countless cultural festivals and venues – from the New Orleans Jazz and Heritage Festival to the Bluebird Café in Nashville. She toured Russia and served as a Cultural Ambassador on behalf of the Library of Congress to perform at the Festival of Traditional American Music and graced the stage at both the Library of Congress and John F. Kennedy Center of Performing Arts in Washington, DC. 
By day, Landry is an educator, teaching American Sign Language and Song Writing at the University of Louisiana at Lafayette. She is also a private homeschool teacher and has also taught bass, guitar, accordion and vocals at notable camps including Festival of American Fiddle Tunes, Voice Works @ Centrum, Ashoken Fiddle and Dance Camp, Cajun/Creole Week @ Augusta Heritage Center and Louisiana Folk Roots Camp. By night, Yvette Landry is a musician/singer/songwriter/producer who continues to tour worldwide as a multi-instrumentalist, gracing the stage with greats such as Vince Gill & The Time Jumpers, Darrell Scott, Rhonda Vincent, and many more. 
State of Louisiana 2013 and 2019 Music Ambassador, Governor to the Memphis Chapter of the Recording Academy, former Director of Louisiana Folk Roots Summer Cajun & Creole Music Kids Camp, and recently inducted into the Louisiana Music Hall of Fame, Landry strives to bring cultures and traditions together, ensuring that they will be passed along. 
Since her debut album in 2010, Landry has released four more CDs… "No Man's Land" with a host of friends including Bill Kirchen, Cindy Cashdollar, Dirk Powell lending a helping hand, "Me & T-Coe's Country," "Oh What A Silent Night" with pedal steel ace, Richard Comeaux and "Louisiana Lovin'" featuring Roddie Romero, which was nominated for Offbeat Magazine's "Best of the Beat Awards" in two categories (Best Roots Rock Artist and Best Roots Rock Album). 
Her first children's book, "The Ghost Tree," was nominated for "Louisiana's Young Reader's Choice Award." Her second, "Madame Grand Doigt," along with "The Ghost Tree," were formally accepted into the Library of Congress Collection for Children's Literature. 
Her latest project, "Taking the World, by Storm," is two-fold.  The book, "A Conversation with the Godfather of Swamp Pop," covers the lifespan of living legend Warren "Storm" Schexnider, starting with his boyhood in rural Vermilion Parish. From meeting Elvis at Graceland, to shaking Hank Williams's hand, to sharing the stage with Robert Plant and his idol, Fats Domino, Warren's endless stories and anecdotes, as well as his incredible collection of photographs and memorabilia, open a window into the life of an important figure in American music. 
The record, produced by Yvette and titled, "A Regional Roots Journey with The Godfather of Swamp Pop," is quickly becoming as legendary as the Godfather himself.  A host of guests including John Fogerty, Sonny Landreth, and Marc Broussard, contributed their talents to the record. 
Musician.  Author.  Producer.  Educator.  Stay tuned…